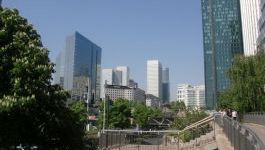 Bristol-Myers: mixed quarterly results.
(CercleFinance.com) - Unveiled before Wall Street opened on Thursday, Bristol-Myers Squibb's Q3 accounts were included EPS of 52 cents, 6 cents higher y-o-y.


However, the pharmaceutical group's adjusted EPS came in at 75 cents, two cents less than the consensus.

However, sales increased by more than expected to 5.3 billion dollars, after 4.9 billion dollars, while analysts were expecting 5.2 billion dollars.

Bristol-Myers Squibb has upped its range of FY adjusted EPS, now expecting between 2.95 dollars and 3.05 dollars, against 2.9 dollars to 3 dollars announced previously.


Copyright (c) 2017 CercleFinance.com. All rights reserved.