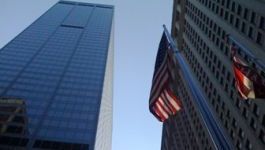 Boeing: Flydubai orders 225 737 MAX aircraft.
(CercleFinance.com) - At the airshow which is currently being held in Dubai, in turn Boeing has also announced a big deal.


The airline Flydubai has placed an "historic" order with the US aircraft manufacturer for 225 medium-haul 737 Max aircraft. At the list price (before negotiated discounts), this represents a notional amount of 27 billion dollars.

Never has a Middle Eastern company made an order of this size with Boeing. Over 50 of the first 175 aircraft will be 737 Max 10, the newest model in this aircraft family.

Flydubai is a low-cost airline based in the Middle East.


Copyright (c) 2017 CercleFinance.com. All rights reserved.