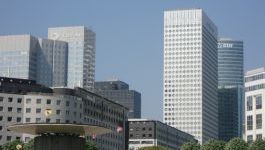 Biogen: buys an asset in clinical trials from Pfizer
(CercleFinance.com) - Biogen announces an agreement with Pfizer to acquire PF-05251749 from it, a novel clinical stage asset for the treatment of patients with behavioral and neurological symptoms in many psychiatric and neurological diseases.


In particular, Biogen plans to develop the Phase 1 asset for the treatment of Sundowning in Alzheimer's disease (AD) and Irregular Sleep Wake Rhythm Disorder (ISWRD) in Parkinson's disease (PD).

The purchase will include an upfront payment of 75 million dollars, with potential milestone payments of up to 635 million dollars, as well as tiered royalties in the high single digits to sub-teens.



Copyright (c) 2020 CercleFinance.com. All rights reserved.