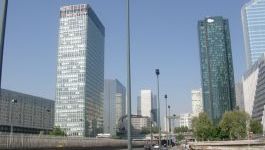 Best Buy: in line with expectations; raises targets.
(CercleFinance.com) - Best Buy has reported Q3 adjusted (non-GAAP) EPS of continuing operations of 78 cents, up 30%, in line with the consensus.


The consumer electronics chain has improved its adjusted operating margin by 0.2 points to 3.7%, with sales of over 9.3 billion dollars, up 4.4% like-for-like.

For the current fiscal year, the group from Minneapolis now expects sales growth of between 4% and 4.8% (instead of around 4%), with adjusted operating profit up by between 7% and 9.5% (vs. a previous range of 4% to 9%).


Copyright (c) 2017 CercleFinance.com. All rights reserved.