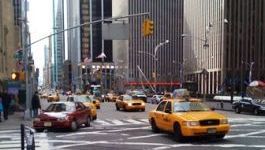 Autodesk: another loss in Q3.
(CercleFinance.com) - The Autodesk stock is being hammered in the market today, with its price collapsing 14.
6%, after the group published Q3 results, along with the announcement that it is going to make many redundancies.

Indeed, the computer-aided design software company lamented a loss of 119.8 million dollars, or 55 cents per share, over the period, compared with a loss of 142.8 million dollars, or 69 cents per share, a year earlier. Its adjusted loss per share reached 12 cents, against a loss of 13 cents expected by analysts.

However, sales came in slightly above expectations at 515.3 million dollars, compared with 489.6 million dollars at the end of Q3 and 514 million dollars expected by the consensus.


Copyright (c) 2017 CercleFinance.com. All rights reserved.