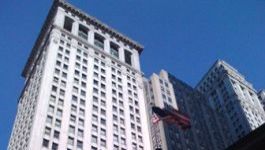 Amgen: Q1 dividend up 10% and new drug approved
(CercleFinance.com) - Amgen announces that its board has decided to increase its Q1 2020 by 10% to 1.
60 dollar per share.
It will be paid on 6 March to shareholders registered on 14 February 2020.

In addition, the American biotechnology group said that the European Commission has authorized the marketing of its drug Evenity (romosozumab) to treat severe osteoporosis in post-menopausal women at a high risk of fractures.


Copyright (c) 2019 CercleFinance.com. All rights reserved.