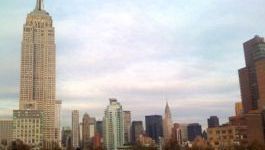 Amazon: expands music streaming service to new countries
(CercleFinance.com) - Amazon said on Friday that it will expand its Amazon Music Unlimited streaming service to 28 more countries, including Belgium, Finland and the Netherlands.


The service - which was first launched in the US in October 2016 - is already available in the UK, Germany, Austria, and Japan.

Amazon is now set to offer the music service to customers in countries such as Chile, Czech Republic, Luxembourg, Sweden and Uruguay.


Copyright (c) 2017 CercleFinance.com. All rights reserved.