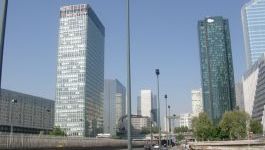 Amazon: Prime Video arriving on Apple TV.
(CercleFinance.com) - On Wednesday Amazon said that its Prime Video on-demand entertainment service would be available on Apple TV in over 100 countries as from tomorrow.


This means that Apple TV owners will now have access to Amazon's original content, but also to Hollywood blockbusters and TV series offered by the service.

The app will also come with over 140 channel subscriptions in the US and 95 in the UK, Germany and Austria.

Amazon's library of 4K titles will also be available on Apple TV 4K.


Copyright (c) 2017 CercleFinance.com. All rights reserved.