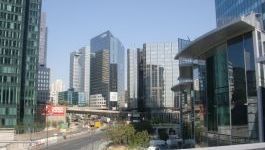 Amazon: Cyber Monday was biggest day ever.
(CercleFinance.com) - Amazon said on Wednesday that Cyber Monday was the single biggest shopping day worldwide in the company's history, even exceeding the last "Prime Day.
"

While still not disclosing specific numbers, the e-commerce giant said customers ordered "hundreds of millions of products" on Amazon during the so-called "Turkey 5" days, i.e. from Thanksgiving until Cyber Monday.

At the same time, Amazon announced another string of contracts for its subsidiary Amazon Web Services (AWS).

Not only Walt Disney has selected AWS as its preferred public cloud infrastructure provider, but also the National Football League (NFL) has chosen AWS as official cloud and machine learning provider for its next generation stats.

Finally, US online travel company Expedia has standardized on AWS machine learning technologies to enhance travelers' booking experiences across its brands, including Hotels.com.

Copyright (c) 2017 CercleFinance.com. All rights reserved.