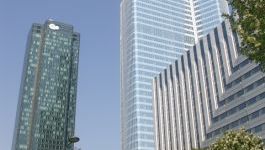 Amazon: shares reach new all-time high on Black Friday.
(CercleFinance.com) - Amazon.
com has reached new all-time highs this Friday, as investors expect the Seattle-based company to be one of the big beneficiaries of the holiday selling season.

Shares of the e-commerce giant are currently up 0.6% at 1,163.5 dollars on the Nasdaq, after hitting a new record of 1,165.5 dollars in early session trading.

"Amazon carries all before it, and in reality the others are merely left scrabbling for what is left," IG analyst Chris Beauchamp commented this morning.

The firm did not release preliminary sales numbers for "Black Friday," prefering to focus on some of its Cyber Monday deals, that will close out the "Turkey 5" - the five shopping days starting Thanksgiving and continuing through to Cyber Monday.

Amazon will offer - amongst other things - discounts of up to 30% on Lego sets and up to 50% on select Hasbro games, while selling its Fire HD 10 at 99.99 dollars, the tablet's lowest price ever.

Last year on Cyber Monday, Amazon customers ordered a record-breaking 740 items per second, totaling tens of millions of items worldwide.



Copyright (c) 2017 CercleFinance.com. All rights reserved.