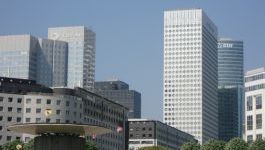 Amazon: new sci-fi series inspired by Philip K. Dick's work.
(CercleFinance.com) - Amazon will premiere "Electric Dreams," a new sci-fi anthology series inspired by Philip K.
Dick's work, in January exclusively on Prime Video, the US ecommerce giant said on Monday.

The ten independent episodes will be available in the US, as well as in other selected markets, including Germany, India, Italy, Japan, Latin America, Spain and Turkey, amongst others.

Philip K. Dick's "Electric Dreams" will feature stars such as Steve Buscemi (Boardwalk Empire), Bryan Cranston (Breaking Bad) and Greg Kinnear (Little Miss Sunshine).

As a reminder, in 2018 Amazon will begin the third season of another show inspired by Dick's writings, "The Man in the High Castle," which is the most-watched scripted series in the history of its Prime Video service.

Amazon.com also bought the global television rights to "Zone Blanche," a French thriller series, which the company will offer on Prime Video in 2018.

Copyright (c) 2017 CercleFinance.com. All rights reserved.