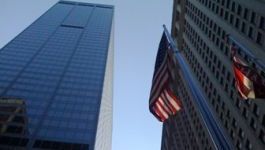 Amazon: second office to open in Vancouver in 2020.
(CercleFinance.com) - Amazon has signed a lease for a new office in downtown Vancouver, which will lead to the e-commerce giant to double its workforce in the city from 1,000 to 2,000.


The company says it now employs over 5,000 full-time employees across Canada, spanning sites in British Columbia, Ontario and Quebec.

In British Columbia alone, in addition to its office in Vancouver, Amazon employs over 500 people at its fulfillment centres in Delta and New Westminster.

The group also operates subsidiary Abebooks.com, based in Victoria, BC.

Amazon's second office in Vancouver is scheduled to open in 2020.

Copyright (c) 2017 CercleFinance.com. All rights reserved.