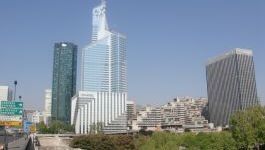 Amazon: to open first Missouri fulfillment center
(CercleFinance.com) - US online retail giant Amazon has announced plans to open its first fulfillment center in Missouri, which it says will create over 1,500 full-time jobs.


The company says employees at the plant of over 800,000 square foot will pick, pack and ship small items, such as books, electronics and toys to customers.

The facility will feature innovative technology, such as robotics, it said.

In Missouri, Amazon currently operates a sortation center in Hazelwood, where it employs hundreds of people.

Copyright (c) 2018 CercleFinance.com. All rights reserved.