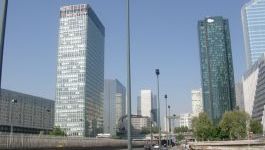 Abbot: partnership with Sanofi in diabetes
(CercleFinance.com) - Sanofi and Abbott announce their association to integrate glucose sensing and insulin delivery technologies to help change the way diabetes is managed.


This collaboration will provide a connected device experience to millions of people living with diabetics using insulin.

Both companies will mobilise their innovative capacities in connected care tools to develop tools combining the revolutionary FreeStyle Libre technology with data on the insulin dose in futre smart pens and insulin-dosing applications, as well as in cloud software.

"This strategic relationship with Abbott is representative of the next evolution of our commitment for better diabetes care by incorporating digital tools into the daily life of people living with diabetes," said Gustavo Pesquin, Senior Vice President Global Diabetes and Cardiovascular Franchise at Sanofi.


Copyright (c) 2019 CercleFinance.com. All rights reserved.