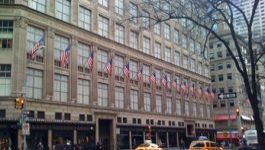 AT&T: to step up US investment on back of tax bill.
(CercleFinance.com) - AT&T reiterated on Wednesday its plans to step up investment in the US in 2018, with an additional 1 billion dollars if the tax bill is passed in Congress, as expected later today.


"This bill will spur much-needed investment and economic growth in the United States," said Randall Stephenson, AT&T chairman and CEO.

If the tax overhaul is finally approved, the corporate tax rate will be cut from 35% to 21%, starting from 2018.

Since 2012, AT&T has invested more in the United States than any other public company, the telecommunications giant said.

AT&T estimates that every one billion dollars in capital invested in the telecom industry creates about 7,000 jobs for American workers.

Copyright (c) 2017 CercleFinance.com. All rights reserved.