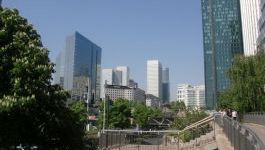 AT&T: DoJ challenges Time Warner acquisition.
(CercleFinance.com) - The US Department of Justice filed on Monday evening a lawsuit to block AT&T's planned acquisition of Time Warner, saying that the deal would reduce competition, resulting in higher prices and less innovation.


The DoJ said that it is concerned that the combined company would use its control over Time Warner's popular networks to force rivals to pay hundreds of millions of dollars more for distribution rights.

Time Warner's offer include channels suchs as CNN, HBO and Cinemax, shows such as Game of Thrones, and numbers of MLB and NBA season and playoff games.

The Department of Justice also thinks the combined company could use its increased power to slow the industry's transition to new video distribution models.

"If successful, this would represent the first vertical merger blocked in decades despite the deal's similarities to Comcast's purchase of NBCU, which was approved in 2010," analysts at UBS commented.

However, AT&T said it was confident that the US District Court will reject the government's claims and allow this merger to go ahead.

Shares in AT&T were little changed after the news, down 0.1% at 34.6 dollars. Meanwhile, the Time Warner share is up 1%.

"We believe much of the uncertainty is priced in," analysts at UBS said.

Copyright (c) 2017 CercleFinance.com. All rights reserved.