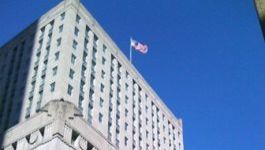 Tele2: Croatia opens investigation into United Group deal
(CercleFinance.com) - Regulators have opened an investigation into Tele2's sale of its Croatian unit to Balkan telecoms and media company United Group, the Swedish operator said on Tuesday.


The Croatian Competition Agency has announced its decision to initiate a "phase II" investigation into the divestment of Tele2 Croatia, the group said.

A decision is expected in the first half of 2020, it added.

Tele2 announced the sale of its Croatian business to United Group in May 2019.

Copyright (c) 2019 CercleFinance.com. All rights reserved.