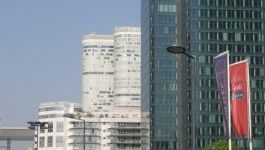 Tele2: files to deregister shares with SEC
(CercleFinance.com) - Tele2 said it filed a form to voluntarily deregister its common stock with the Securities and Exchange Commission (SEC).


In a statement, the Swedish telecom operator said the move is intended to reduce financial reporting complexity and administrative costs.

Tele2 expects the deregistration to be effective 90 days after the filing. As a result of the filing, the group's reporting obligations with the SEC will be immediately suspended.

Tele2's shares will continue to trade in Stockholm.

Copyright (c) 2019 CercleFinance.com. All rights reserved.