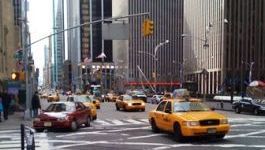 SAS: unveils new visual identity and aircraft design
(CercleFinance.com) - Scandinavian airline SAS has launched a brand new visual identity for the first time in 21 years and has revealed a new design for its aircraft exteriors.


The new Airbus A350 and A320neo, the company's most modern jets, will be the first to feature this new design, which extends the blue colour of the tail further down the fuselage and adds a new big silver SAS logo to the front of the aircraft.

SAS already launched a new aircraft cabin and interior in 2015. All of its aircraft should feature the new designs by 2024.

Copyright (c) 2019 CercleFinance.com. All rights reserved.