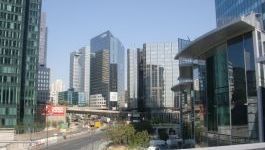 Alfa Laval: wins two pumping orders in China
(CercleFinance.com) - Alfa Laval has won two orders worth 165 million Swedish kronor (about 15 million euros) to supply pumping systems for floating production, storage and offloading (FPSO) vessels to be built in China, the group on Wednesday.


The orders include marine pumping systems for crude oil offloading, slop and ballast duties, the Swedish engineering firm said.

Deliveries are scheduled for 2020.

Copyright (c) 2019 CercleFinance.com. All rights reserved.