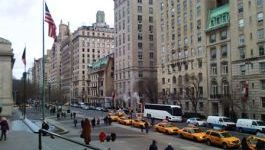 Alfa Laval: wins heat exchanger order in Middle East.
(CercleFinance.com) - Sweden's Alfa Laval has won an order to supply heat exchangers to a refinery in the Middle East in a deal worth approximately 55 million Swedih kronor (about 5.
5 million euros), the engineering company said on Thursday.

The order includes compact heat exchangers for energy recovery in the refinery process where low octane refinery naphthas are converted into high-octane liquid products, Alfa Laval specified.

Delivery is scheduled for 2018.

Copyright (c) 2017 CercleFinance.com. All rights reserved.