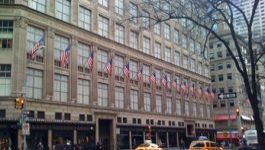 Alfa Laval: reiterates financial targets at investor day.
(CercleFinance.com) - Alfa Laval has reiterated its current financial targets for growth, profitability and returns at its Capital Markets Day, which is being held in Aalborg, Denmark.


For the record, the Swedish engineering group aims to reach average annual growth of at least 5% over the current business cycle. Regarding profitability, the firm aims to reach an operating margin of 15%.

At the Aalborg meeting, the company also said that it has increased the R&D spend in recent years in order to accelerate product launches.

Regarding capex, several significant initiatives are being planned for the next few years - notably relating to relocations and extension of capacity.

While the guidance for regular capex remains at 2% of revenues, these projects will come on top, adding some 700 million Swedish kronor (around 70 million dollars) in all over the period 2018 to 2019, Alfa Laval said.

The shares, which are listed on the Nasdaq Nordic market, are down 1.5% at 206 Swedish kronor after these comments.

Copyright (c) 2017 CercleFinance.com. All rights reserved.