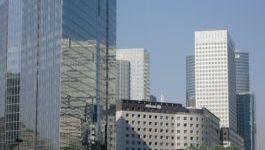 Alfa Laval: wins refinery order in the Middle East.
(CercleFinance.com) - Alfa Laval said on Thursday that it has won an order to supply heat exchangers to a refinery in the Middle East in a deal worth approximately 55 million Swedish kronor (about six million euros).


The Lund-based firm said deliveries are scheduled for 2018.


Copyright (c) 2017 CercleFinance.com. All rights reserved.