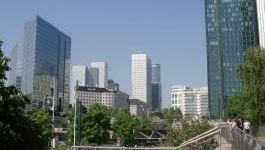 Ericsson: to establish new R&D centre in France
(CercleFinance.com) - Ericsson said on Monday that it plans to set up a new research centre near Paris to strengthen its 5G portfolio, especially for French and European markets.


The new R&D site - which will have up to 300 employees - will first focus on software development and security, leveraging on the company's collaboration with French customers, the Swedish telecom gear maker said.

An initial unit will be established at Ericsson's offices in Massy, near Paris, as part of "Paris-Saclay," which is often described as the French Sillicon Valley.

Ericsson plans to open the new site early this year.

Copyright (c) 2020 CercleFinance.com. All rights reserved.