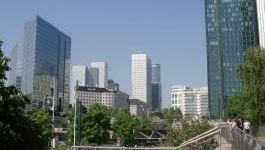 Ericsson: deploys high-level solution for Swisscom stores.
(CercleFinance.com) - Swedish mobile telecom gear maker Ericsson said it has started to deploy a high-level mobile broadband solution at Swisscom's retail outlets.


The Ericsson Radio Dot System enables Swisscom customers to experience the full capabilities of Gigabit LTE latest cellular technology, delivering up to 1.2Gbps in capacity.

By end of 2017, Gigabit LTE will be introduced in 15 Swisscom shops, with the Bern, Freiburg and Zurich locations already equipped with this speed.

Ericsson has already deployed the solution for more than 120 operators in over 70 countries, at venues such as airports, hotels, hospitals, shopping malls and office buildings.

Copyright (c) 2017 CercleFinance.com. All rights reserved.