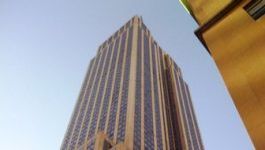 Ericsson: Investor AB main shareholder again?
(CercleFinance.com) - Investor AB, the industrial holding company founded nearly a century ago by the Wallenberg family, again appears to be Ericsson's largest shareholder, ahead of Cevian, according to Aurel BGC, which quotes the Swedish financial newspaper Dagens Industri.


The broker's analysts report that after acquiring 24 million shares over the last quarter, Investor AB now has a stake of 6.6% of the capital of the Swedish telecom equipment manufacturer, compared to 6.4% for Cevian.

For the record, Ericsson said last Monday that it intended to nominate Belgian Ronnie Leten as chairman of its board of directors, highlighting his "excellent history in value creation".


Copyright (c) 2017 CercleFinance.com. All rights reserved.