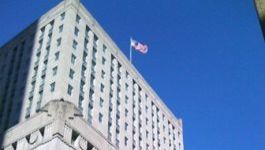 H&M: to expand to Central America through franchising
(CercleFinance.com) - Swedish budget fashion retailer Hennes & Mauritz said on Friday that it had signed a deal to expand in Central America, with a first store set to open in Panama at the end of 2020.


H&M said that it has sealed a franchise agreement with Hola Moda, which already operates international fashion brands in 15 countries across the region.

"Central America holds great potential," said H&M CEO Karl-Johan Persson.

Copyright (c) 2020 CercleFinance.com. All rights reserved.