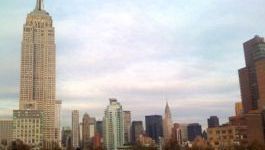 Statoil: Eldar Saetre to continue as CEO.
(CercleFinance.com) - Eldar Saetre will continue as Statoil's chief executive officer even after he turns 62 in February 2018, the Norwegian oil firm said on Friday.


Jon Erik Reinhards, chairman of Statoil's board of directors, said Eldar Saetre was the "right person" to continue developing Statoil.

He was appointed chief executive in February 2015.

Under his individual pension agreement, Saetre had the right to retire at the age of 62, after just three years as chief executive.

The Statoil stock was up 1.1% at 162.3 Norwegian kronor after this announcement.


Copyright (c) 2017 CercleFinance.com. All rights reserved.