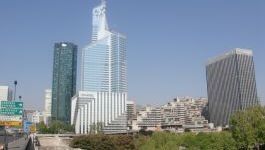 Norsk Hydro: fourth-quarter profit grows, helped by prices
(CercleFinance.com) - Norwegian aluminium producer Norsk Hydro reported a higher fourth-quarter profit, driven by an increase in alumina and aluminium prices.


Hydro posted underlying earnings before financial items and tax of 3.55 billion Norwegian kronor for the quarter, after a 2.45 billion kronor profit a year ago.

Still, the increase was partially offset by raw material and fixed costs, the company said.

Hydro said it would propose a dividend of 1.75 Norwegian kronor per share for 2017, up from 1.25 Norwegian kronor per share for 2016.

It said that world demand for primary aluminium was expected to grow by 4%-5% this year, driven by solid demand for aluminium from automotive and construction markets.

The Hydro share listed in Oslo was up 0.6% at 57 Norwegian kronor after these figures.

Copyright (c) 2018 CercleFinance.com. All rights reserved.