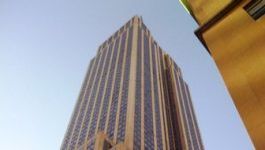 Norsk Hydro: to revive production at Norwegian plant.
(CercleFinance.com) - Aluminium producer Norsk Hydro said on Thursday it would resume operations at production lines in Norway that were shut down in 2009.


The group said it will introduce new technology elements that will give better results, with operations set to begin in the first half of 2020.

With the re-start, the Husnes plant will produce approximately 190,000 tonnes of aluminium annually, versus 95,000 tonnes today.

The upgrade and re-start is expected to cost a total of 1.3 billion Norwegian kronor (about 130 million euros).

The project will create 90 new positions, considering that Husnes - which became fully owned by Hydro in November 2014 - currently employs 245 people.

Copyright (c) 2017 CercleFinance.com. All rights reserved.