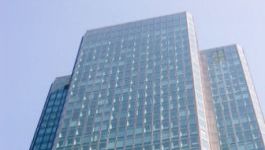 Philips Lighting: KPN's Eelco Blok proposed for board
(CercleFinance.com) - Philips Lighting is set to propose KPN's Eelco Blok as a member of its supervisory board at its annual general meeting (AGM) of 2018, the company said on Thursday.


Aged 60, Blok has been CEO of Dutch telecoms group KPN since 2011, although has announced his intention to step down from the position in April 2018.

He also serves as vice-chairman of the supervisory board of Dutch postal company PostNL.

Philips Lighting said Eelco Blok will attend supervisory board meetings as observer until the AGM vote, scheduled to be held in May 2018.

Copyright (c) 2017 CercleFinance.com. All rights reserved.