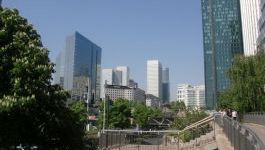 Ahold Delhaize: stock up after FY results published
(CercleFinance.com) - The Ahold Delhaize stock is up 1.
6% in Amsterdam this morning, after the food retailer published underlying EPS of continuing operations that is up 8.5% to 1.27 euro for 2017, virtually in line with the consensus.

The Belgo-Dutch group, which is also heavily exposed to the US market, improved its underlying operating margin by 20 basis points to 3.9%, with revenues up 0.6% at 62.7 billion euros (+1.7% at constant exchange rates).

On the strength of this performance, Ahold Delhaize will propose a dividend of 0.63 euro per share for the past year, up 10.5%. The group confirms that it will redistribute a record two billion euros in 2018 via its share buybacks.


Copyright (c) 2018 CercleFinance.com. All rights reserved.