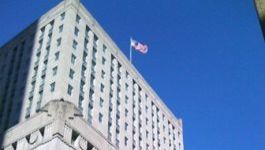 Ferrari: to launch share buyback plan
(CercleFinance.com) - Ferrari will launch a share buyback program of up to 100 million euros, in a move intended to optimize its capital structure, the Italian luxury sports car maker said on Friday.


The program - which will be funded by its free cash - is expected to expire on 13 October, it said.

Ferrari shares are listed both on the Italian Stock Exchange and the New York Stock Exchange.

Copyright (c) 2018 CercleFinance.com. All rights reserved.