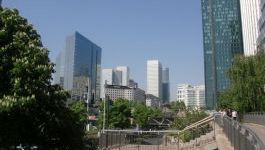 Steinhoff: stock down over 50%; accounts postponed.
(CercleFinance.com) - The Steinhoff International share has collapsed over 50% this morning on the Frankfurt Stock Exchange, falling to around 1.
2 euros.

Embroiled in suspicion of accounting irregularities, CEO Markus Jooste has resigned, the group announced this morning. Its market capitalisation has now fallen to approximately six billion euros.

In this context, the specialist retailer, which in particular is the parent company of Conforama, has postponed "until further notice" the publication of its accounts, which hitherto were due out this morning. The group warns that the results of previous years could be restated. The supervisory board mandated the audit firm PwC to carry out an independent investigation.

In the meantime, the chairman of the supervisory board, Christo Wiese, will take charge of the goup in the interim. He will be assisted by Pieter Erasmus, who was CEO of the group's subsidiary Pepkor. Mr. Wiese will conduct a detailed review of all aspects of the company's business in order to maximise shareholder value, the group said in a statement.


Copyright (c) 2017 CercleFinance.com. All rights reserved.