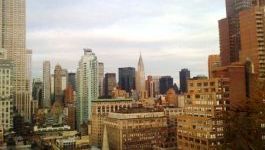 Altice: sells businesses in Switzerland.
(CercleFinance.com) - In a brief statement, Altice has announced the conclusion of an agreement to sell its telecommunications solutions and data center businesses in Switzerland; green.
ch and Green Datacenter, to InfraVia Capital Partners.

Patrick Drahi's group specifies that the transaction values the businesses concerned at an enterprise value of approximately 214 million Swiss francs (i.e. 9.9x adjusted LTM EBITDA) and should be finalised at the start of 2018.


Copyright (c) 2017 CercleFinance.com. All rights reserved.