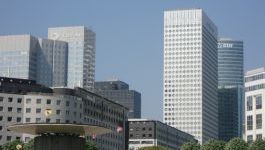 Altice: Combes leaves; Drahi back in control.
(CercleFinance.com) - Badly hit in the stockmarket (-34% since the beginning of the month), last night Altice announced the "resignation" of its CEO, Michel Combes, who was also the chairman and CEO of Altice's French subsidiary SFR.


Patrick Drahi hence becomes chairman of Altice's board of directors and takes over the "strategic, operational, commercial and technological" aspects, "which in particular include SFR Group".

According to the Dutch holding company through which Patrick Drahi controls his telecom empire, this new governance "is designed to better implement Altice's strategy, making responsibilities amongst management clearer, while improving the company's operational and financial performance."

In addition, Alain Weill, CEO of SFR Media, will replace Mr. Combes as CEO of SFR Group. Dexter Goei becomes Altice's CEO, while also remaining CEO of Altice USA. In addition to Altice's financial management, Dennis Okhuijsen will also take over the general management of Altice Europe.


Copyright (c) 2017 CercleFinance.com. All rights reserved.