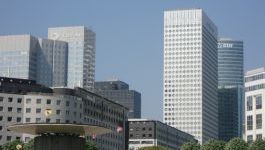 Altice: cuts forecasts for 2017.
(CercleFinance.com) - Altice, the telecom holding company controlled by Patrick Drahi, published quarterly accounts that were broadly in line with market expectations, which remain boosted by its US subsidiary.

However, forecasts for FY 2017 have been reduced.

The Netherlands-based group posted Q3 revenue of 5.76 billion euros, down 1.8%, on the back of a negative FX impact, mainly due to the dollar. Excluding currencies, invoicing increased by 0.3%.

By major division, sales generated by the French division SFR slipped 1.3% to 2.76 billion euros. Those of Altice USA, or 1.97 billion euros, were also down 2.5% on a reported basis, although excluding FX factors, they rose 3.2%. Finally, revenues of Altice's Portuguese division fell by 3.1% to 566 million euros.


Copyright (c) 2017 CercleFinance.com. All rights reserved.