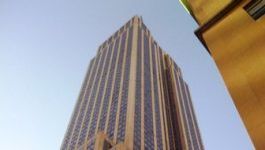 Euronext: creates index for tech SMEs with CDC
(CercleFinance.com) - Caisse des Dépôts and Euronext today announce a joint initiative to accelerate the growth of technology SMEs listed in Paris.


Through its asset management subsidiary dedicated to small and medium-sized listed companies, CDC Croissance, the CDC has decided to invest 100 million euros in Tech small caps that are listed on Euronext Paris, which have market capitalisations below 1 billion euros.

Euronext, together with the CDC Croissance teams, has also created an index dedicated to tech SMEs listed in Paris: the Euronext Tech Croissance index.

This index includeds high-potential stocks with a market capitalisation of between 25 million euros and 1 billion euros, which are representative of the technology sector as a whole.

The 150 selected shares are particularly active in the fields of clean-tech, ad-tech, fab-tech, sport-tech, fintech, IoT, food-tech and ed-tech.


Copyright (c) 2019 CercleFinance.com. All rights reserved.