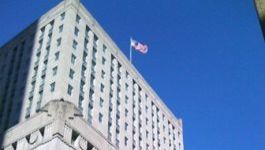 Euronext: becomes a minority shareholder of LCH SA
(CercleFinance.com) - Euronext has announced that it has completed the exchange of its 2.
3% stake in LCH Group against an 11.1% stake in LCH SA, making the pan-European stock exchange group a minority shareholder in LCH SA.

The competent authorities have indeed given their approval of the final
agreement signed on 31 October last year. Euronext will have a pre-emptive right in circumstances where LCH Group were to decide to sell over 50% of its shares in LCH SA.

As a result of the finalisation of this exchange, Euronext will record in a gross capital gain of 40.6 million euros its financial statements for 2017 as an extraordinary financial gain, which is estimated at 38.4 million after tax.

Copyright (c) 2018 CercleFinance.com. All rights reserved.