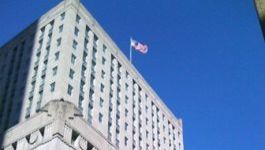 Euronext: Dublin stock exchange to join stockmarket group.
(CercleFinance.com) - Stockmarket operator Euronext will soon be joined by the financial centre of Dublin, in addition to those of Amsterdam, Brussels, Paris and Lisbon.


Indeed, last night the stockmarket operator announced the acquisition of the Irish Stock Exchange (ISE), which is actually a small financial centre in terms of bond trading, for 137 million euros.

The ISE is obviously the Irish stockmarket, where 51 securities that have a total market capitalisation of approximately 122 billion euros are traded. More importantly, the ISE lists over 30,000 securities, mainly including bonds from 90 countries, in addition to over 5,000 funds and 227 ETF.

In 2016, the ISE reported revenues of 29.4 million euros, an EBITDA of 9.6 million euros and net profit of 9 million euros. From January to September 2017, its revenues increased by 13.3% to 24.2 million euros, while its EBITDA rose by 22.4% to 8.5 million euros.

Over the first three quarters of 2017 the combined pro-forma revenues of Euronext and the ISE are expected to reach 416.9 million euros, with EBITDA of 227.7 million euros before synergies. The synergies are currently estimated at 6 million euros per year before tax and the operation is expected to be accretive from the first year of its completion, which is expected in the first quarter of 2018.


Copyright (c) 2017 CercleFinance.com. All rights reserved.