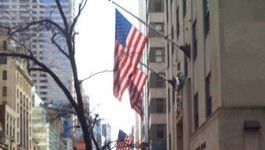 Gemalto: contract with Telefónica Deutschland
(CercleFinance.com) - On Tuesday morning Gemalto announced that it will provide Telefónica Deutschland, the leading provider of German mobile telecommunications services, with an identity verification service.


This cloud-based solution will complement existing solutions and will enable customers who have prepaid subscriptions to easily confirm their identity through all sales channels, including in-store, online and via mobile phones.

Gemalto's service confirms the authenticity of a variety of real-time IDs, including passports, ID cards and residence permits. It guarantees Telefónica Deutschland compliance with national fraud regulations while deploying an innovative process for registering customers, protecting the group from the growing threat of fraud.


Copyright (c) 2018 CercleFinance.com. All rights reserved.