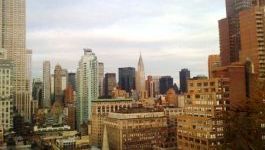 Wolters Kluwer: share buyback of 6.7 million euros.
(CercleFinance.com) - Wolters Kluwer has repurchased 155,810 of its own shares from 16 November to 22 November, spending 6.
7 million euros on the transactions, the Dutch publisher said on Friday.

The purchases are part of the share buyback program of up to 600 million euros that was announced by the firm for the period 2016-2018, which was then increased by 100 million euros in 2017.

Out of this amount, Wolters Kluwer has already spent 469.7 million euros. For the rest of 2017, the company plans to spend around 30 million euros extra on share repurchases.

Copyright (c) 2017 CercleFinance.com. All rights reserved.