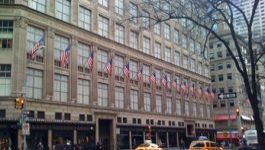 Wolters Kluwer: Polish Bank BPS selects reporting solution.
(CercleFinance.com) - Warsaw-based Bank Polskiej Spoldzielczosci has selected Wolters Kluwer to provide a risk and regulatory reporting solution, the Dutch publisher said on Friday.


Following a tender process, Bank BPS has chosen to use Wolters Kluwer's OneSumX solution for projection analysis, liquidity reporting, interest rate and FX risk.

Wolters Kluwer says its experts monitor regulation in approximately 50 countries, helping to ensure the solution is up to date at all times.



Copyright (c) 2017 CercleFinance.com. All rights reserved.