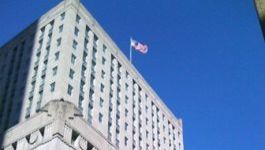 Unilever: recalls contaminated chicken soup in US
(CercleFinance.com) - Unilever said that it is recalling dried chicken soups in the US because of possible contamination from Listeria monocytogenes bacteria, an infection that could prove particularly dangerous for pregnant women.


The recalled products include Lipton, Knorr, and LeGoût products, which contain chicken from a supplier that issued a recall on its poultry.

Consumption of food contaminated with L. monocytogenes may cause listeriosis, that can lead to diarrhea, fever, muscle aches, headache, and a stiff neck.

In pregnant women, the infection could even cause miscarriages, premature delivery or life-threatening infections in new born babies.

Copyright (c) 2019 CercleFinance.com. All rights reserved.