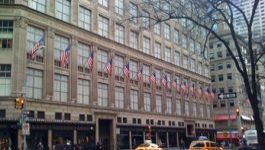 SBM Offshore: reaches agreement in US corruption case.
(CercleFinance.com) - SBM Offshore will pay total penalties of 238 million dollars to settle a US corruption investigation relating to Unaoil, the company said on Thursday.


With the payment, the company admits, accepts, and acknowledges that it is responsible for its acts, SBM Offshore said in a statement.

On 16 November, the UK's Serious Fraud Office charged two people in relation to the Unaoil investigation, accusing them of making corrupt payments to secure the award of contracts to SBM Offshore in Iraq.


Copyright (c) 2017 CercleFinance.com. All rights reserved.