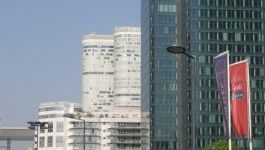 BinckBank: profitability and quarterly income up.
(CercleFinance.com) - On Monday morning BinckBank N.
V. reported 9m earnings of 23.7 million euros, up 0.7 million euros y-o-y.

Adjusted EPS came in at 36 cents, up 2 cents relative to end-September 2016, including 13 cents in Q3 alone.

Business also improved, with revenues of 110.3 million (+3%).

The number of transactions made at BinckBank since the beginning of 2017 is down slightly, although revenues from operating activities are up 3% year-on-year, the group added. According to which 2017 is a year that the organization will be re-designed, in accordance with the strategic transformation plan initiated in 2015.


Copyright (c) 2017 CercleFinance.com. All rights reserved.