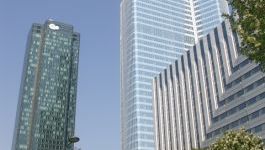 Airbus: acquires MTM Robotics in US
(CercleFinance.com) - Airbus announces the acquisition of the industrial automation company, MTM Robotics, for an undisclosed amount.


"The move deepens Airbus' commitment to expanding advanced robotics capabilities within its manufacturing processes," the company said.

The company MTM will retain its facilities in Mukilteo, Washington, near Seattle.

"The acquisition is the latest chapter in a trusted, ten-year-plus relationship between the companies, with multiple MTM light automated robotics systems currently in use at Airbus manufacturing facilities," it added.


Copyright (c) 2019 CercleFinance.com. All rights reserved.