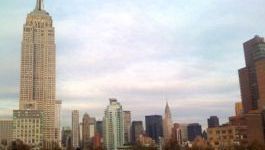 Airbus Group: new head of Airbus Americas.
(CercleFinance.com) - This Tuesday Airbus Group has announced the appointment of C.
Jeffrey Knittel, who will take the reins of the company's business in the Americas.

Formerly both Chief Executive of C2 Aviation Capital and President of CIT Transportation Finance, he will join Airbus on 12 January next year, taking over from Barry Eccleston, who will leave Airbus on 28 February after over 12 years working for the European plane maker.

Allan McArtor, current Chairman of the Board for Airbus Americas since 2001, will remain with the company as Chairman Emeritus.


Copyright (c) 2017 CercleFinance.com. All rights reserved.