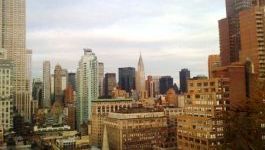 Airbus: takes control of Bombardier's CSeries.
(CercleFinance.com) - Airbus has taken a strategic decision, with the group last night announcing the takeover of the CSeries medium-haul commercial aircraft program of the Canadian group Bombardier Transport.


The European aircraft manufacturer anticipates significant savings, thanks to Airbus' expertise in the supply chain.

Alongside Airbus (50.01% of shares), Bombardier (31%) and the State of Québec (19%) will continue to hold the remainder of CSeries' capital.

The European group believes that the CSeries aircraft will add to its range in the segment of 100-to-150 seat aircraft, which, according to Airbus forecasts, is expected to win over 6,000 orders over the next 20 years. Airbus also points out that a second CSeries final assembly line will be installed at Mobile, in the US state of Alabama, in order to meet demand.


Copyright (c) 2017 CercleFinance.com. All rights reserved.