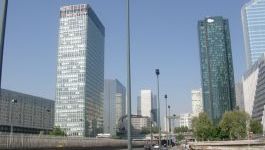 STMicroelectronics: collaboration agreement with Sigfox
(CercleFinance.com) - STMicroelectronics and Sigfox, one of the world's leading providers of services for the Internet of things (IoT), have announced a collaboration agreement.


This agreement aims to support and respond more quickly to the growing demand for connected devices used in a wide range of applications.

In particular, these applications may be linked to the management of supply chains, the maintenance of buildings and equipment, the management of water and gas meters, security, transport, agriculture, mining and Home Automation.

Copyright (c) 2018 CercleFinance.com. All rights reserved.